Y'all know I'm a little bit of a clothes horse, so it's important to me to have some cute pieces even though I'm pregnant. It's also important to NOT to have to buy a bunch of "maternity" clothes because a) they are ridiculously expensive and b) they aren't even that cute if you ask me. I want pieces that can be worn (with a few exceptions) after pregnancy as well and aren't super pricey.
Here are a few items I have found that work with a growing belly to get me through the rest of Summer and hopefully through most of Fall. I have to admit I broke down and bought some "maternity" bottoms. A pair of shorts to get me through Summer and some jeans to get me through Fall and Winter. The key is that I didn't break the bank. I checked out Jessica Simpson's maternity line which is at a good price point. Of course I've always loved all things J. Simps, so why would her maternity line be any different? I honestly was really surprised when I tried on some of her jeans and they fit me perfectly!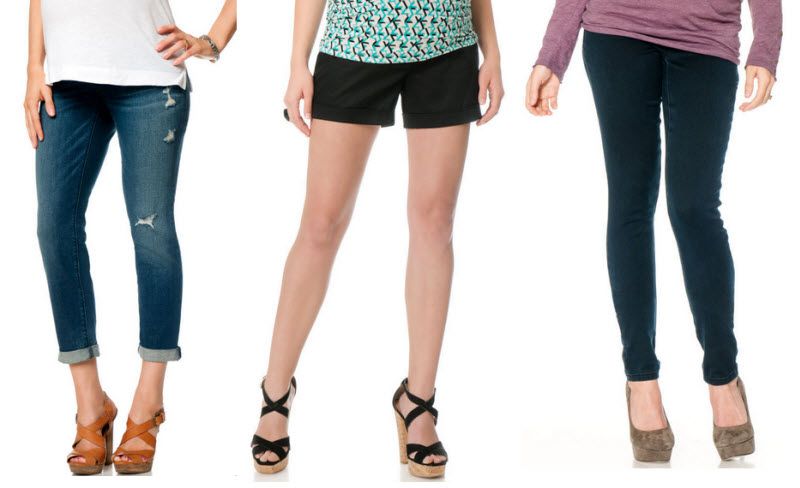 1) Jessica Simpson Cuffed Jeans
2) Cuffed Maternity Shorts
3) Jessica Simpson Skinny Jeans
Right now I'm still able to get into some of my shorts that ride low, so I'm hoping I can make it through without having to buy any more "maternity" shorts.
I will admit I broke down and put on the maternity jeans the other day.
I let comfort win out on that one.
Tops and dresses are another story. Between my large bust and growing waistline, I am all about the loose, flowy top/dress right now. Luckily it's very easy to find non-maternity styles that fit loosely. I found all of these on a killer sale.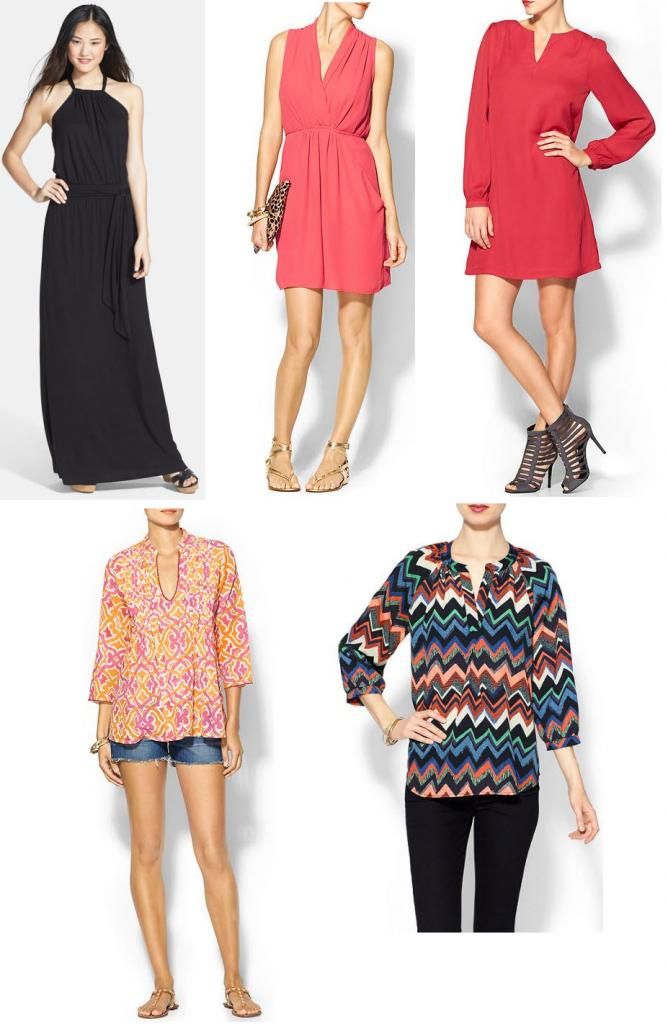 1) Knit Halter Maxi Dress 2) Tie Back Dress 3) A-Line Mini Dress
4) Irina Top (the print I got is sold out but this one is just as adorable)
5) Chevron Blouse
I wore the Irina Top the other day and I absolutely love it!