I am all about some good scents! I guess since my nose is extra sensitive right now I have scents on the brain so for today's "Blondie Thoughts" I thought I'd share about one of my little obesssions...
I have a very sensitive nose even not pregnant. I credit my obsession with things that smell good to my sensitive nose. My house, my car, me, etc have to smell good at all times. You get the picture. Nothing makes me happier than smelling a yummy scent. I have to divide this post up into 2 parts because I can't fit all my "smells" into one post.
Let's start with my home. Every home has its own smell. I guess you get used to your home's smell, and I try my best to keep mine smelling good! Since I spend a lot of time at home these days, it lifts my spirits to smell a yummy scent...
~Candles~
Let's just say I have several. I use them by season and burn them almost every day.
My favorite brands are:
Yankee Candle
Summertime: Black Coconut, Pineapple Cilantro, Coconut Bay, Island Spa
Fall Scents: Harvest, and Apple Pumpkin
Christmas Scents: Gingerbread and Christmas Cookie
Everyday: Buttercream
Bath and Body Works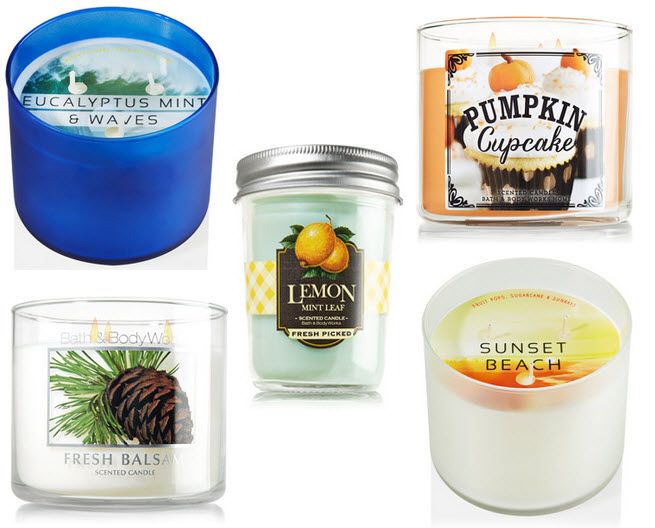 I have been enjoying Bath and Body Works candles the past year or so. They have some really yummy smelling scents and they give off a good fragrance.
Circle E Candles
I recently discovered these through a blog I follow, Mix and Match Family.
I have only scratched the surface with this brand but have a feeling we are going to get real close. I have ordered a few and they are absolutely amazing!!
My faves so far...
Country Morning
Apple Strudel
Hawaiian Pineapple
Anthropologie
Pretty much any candle from Anthropologie is delicious,
but my fave fave fave is the Capri Blue Jar Candle in Volcano.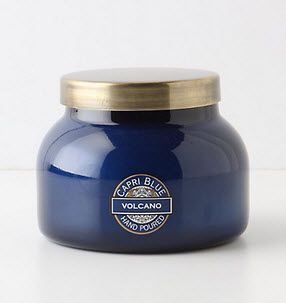 ~Plug Ins~
The jury is still out on whether or not these are the best to be breathing in all the time, but I still use them every now and then. I just try not to have them plugged in all the time. My favorite plug-ins are the Bath and Body Works Wallflowers. I also enjoy the seasonal Glade scents.
~Hand Soap~
Guess what?! Bath and Body Works wins again on this one. I promise I'm not getting paid by them to plug their products. I'm just a Bath and Body Works hoarder I guess. I stock up on these whenever they go on sale.
~Kitchen~
I love my kitchen scents! I recently discovered these at Target and am obsessed!
1) J.R. Watkins Lemon Hand Soap
2) J.R. Watkins Lemon All Purpose Cleaner
3) Mrs. Meyers Lemon Verbena Dish Soap
4) Mrs. Meyers Lemon Verbena Countertop Spray
As you can see, I'm pretty serious about my household scents. Just one of the ways I try to make our home a little homier and appeal to my sensitive nose.