The boys were finally feeling better Friday, so we made it to their first day of Preschool. To say they were excited would be an understatement. They had been talking about it for a week since we met their teacher. It made me feel so good that they were so excited to go, and they did fabulous the first day. Let's just hope it stays that way.





Eli looks a little skeptical but trust me, he was not! He left me and ran down the hall to his classroom. He couldn't wait to get there (to play with all the cars they have). That's the real reason he's so excited about school. That little boy is obsessed with cars. Apple doesn't fall far..uh huh...Adam Vicars.


We were all ready to get out of the house Saturday morning. Our vow this Fall is to get out of the house more and do fun, adventurous things with the boys before the baby comes. Saturday morning we decided to go downtown to the Farmer's Market. Not that adventurous but hey at least we were out and about. It was so nice to be out of the sick house and be around people.
These lil boys love their Daddy!
After a nice warm stroll around the Farmer's Market, we headed down to the West End to have lunch at Liberty Taproom. We are always a little skeptical to take the boys into a restaurant because you never know what you're going to get, but they did great this time.
Van bellied up to the bar.
What can you do? He wanted to watch a little football. ;)
Is that a burger or what? Yes, I ate it all.
The rest of Saturday was spent watching football. My Vols won, so I was a happy camper.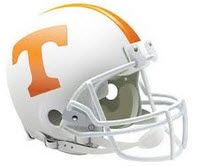 Sunday was kind of a down day. I was exhausted from having sick kiddos the past 2 weeks. Thankfully Adam was sweet enough to take over and deal with the boys most of the day while I rested. I have to have a day to recharge every now and then or I don't fare well.
This week we are hoping and praying that we all stay well and are able to go all 3 days to preschool! Adam is out of town this week, so I am flying solo in the evenings...eek! Hope everyone has a great week!