It is rare that I put on a full face of makeup, but I do rely on a few essentials daily. It really depends on what's going on for the day as to how much makeup I put on.
If I'm going to the gym in the morning and am home for the rest of the day, I'm pretty low maintenance.
For those days I use...
If I am going to be out running errands or lunching: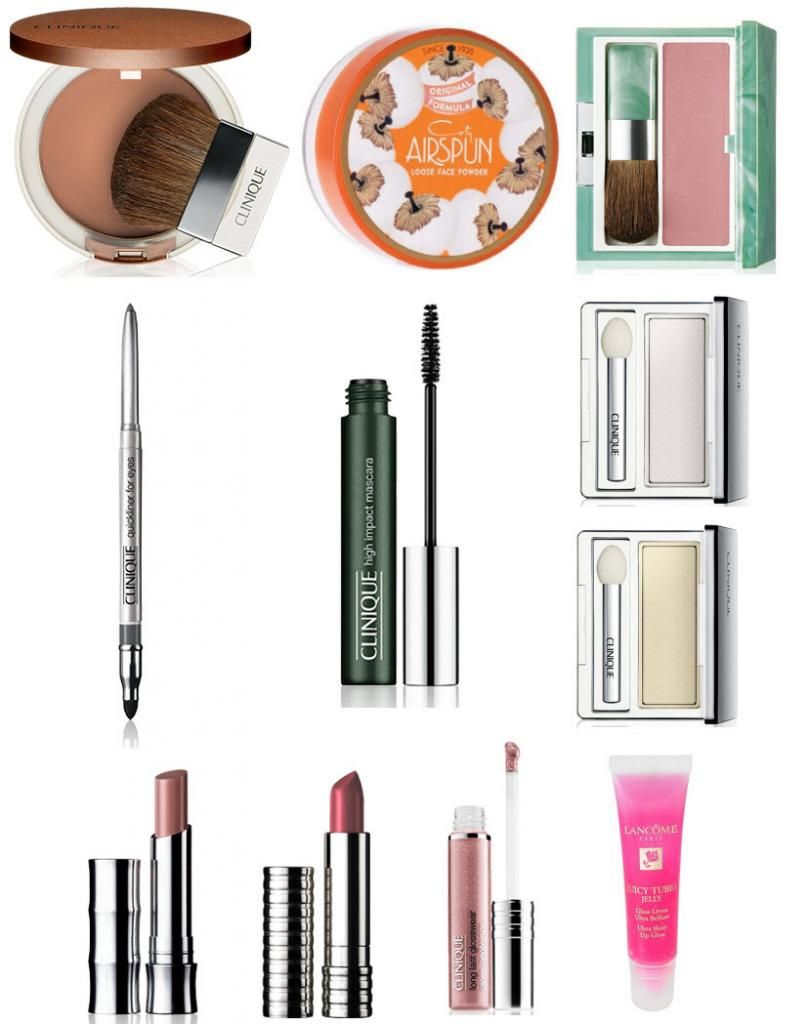 1) I add a little Clinique Pressed Powder Bronzer on top of the BB cream.
2) Dust a little Coty Loose Powder on my face.
3) Maybe add a touch of Clinique Blush
4) I line my eyes with Clinique Quickliner for Eyes in Slate or Chocolate. I've been wearing this for years. Hands down best eyeliner ever!
5) Of course I put on my my Lancome Cils Booster XL before I add mascara.
6) 2 coats of Clinique Mascara or whatever mascara I'm currently trying. I try a lot of different ones but I really like this one...mainly because I got it in a gift for free. I also like Maybelline mascaras.
7) I sweep a neutral eye shadow over my lids. I normally use Clinique because I use the samples you get in their free gifts. I am not an eye shadow person, so I don't get too crazy with eye shadow. I have never known how to apply it.
8) For lips I apply Clinique lipstick in Pink Beach (for a neutral) or Raspberry Glace (for a darker lip) and top it off with lip gloss. I currently use Clinique lip gloss samples from their gifts or Lancome Juicy Tubes. I am continually on the search for the best lip gloss so if y'all know of one, let me know!
There you have it!
This is pretty much my everyday (or every few days in my case) makeup routine but if I'm heading out for a night on the town I amp it up a little bit. :)
Wow! I just realized I'm kind of partial to Clinique. I've used Clinique since I was in high school when I started wearing makeup. I always wait to buy until they run a Bonus gift so I get a bunch of freebies.
Shop all the above products: